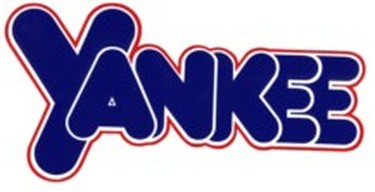 Yankee cars are one of my favorite 1/4 scale cars due to the diversity of their models. Yankee offered MANY unique cars including:
- Renault
- Nissan 300z
- Dodge Viper
- F1
- GT40
- Ferrari 330
- Alpha 155 GTA
- Porsche 930 turbo
- Opel Calibra
- Venturi 600
- Mercedes
- Suzuki Vitara
- GTP (3 models)
- Cross control
- B30 Equiped Cars (Special order)
- Many more!!

Yankee cars were originally made with a "bathtub" style chassis. It was later realized that this caused the engine to overheat due to the lack of airflow. They then changed over to a flat aluminum chassis with a majority of its components made of plastic. Cars first came with a Yankee made 15cc "M15" motor, they then moved to a 22cc Kawasaki motor that had great power but hard to tune. After the Kawasaki motor Yankee put in a Robin 23cc engine that was quite short lived since the Zenoah G23 came out at the same time at which they started fitting those instead. Lastly they offered a Fox 23cc and 25cc motor that was also available in a "tuned" version with a carbon fiber reed box and machined aluminum crank case! As a short term option a twin 15cc engine named the B30 was available and is extremely rare. Older models had gear driven diffs while newer models had a chain driven differential. Newer models also included a very unique servo named "Turn Force".

Available Hop-Ups

There were many cool aftermarket parts for Yankee.

- Cable front disc brakes
- Carbon fiber chassis
- Aluminum diff
- B30 Twin cylinder engine
- Competition 25cc F7 motor
- Aluminum front cell plates
- 2 speed trans
- Monobloc clutch housing
- 2 valve box with carbon reeds
- Many aluminum parts were available from a
third party.

Yankee began making cars in 1977 in France. They made 1/8, 1/5, 1/6 and 1/4 scale models. The Yankee Cross control was the first large scale car made. It was 1/6 scale and has been copied by many including FG. Yankee's first 1/4 scale model was the Renault 21. They even made the first 1/5 scale 4wd Truck. Yankee was the largest 1/4 scale manufacturer in Europe, therefore, that is where a majority of models were sold. Very few made it to the U.S. Some of the major distributors were Korf (Europe), Bergonzoni (Italy) and CEC in the U.S. In 1998, and Yankee closed its doors due to past due taxes. In 2002 Yankee came back under the name "2C Modelisme" but has not yet built up the momentum it had in earlier years.

Here are some of the original specs. These cars are tuned for high competition drivers.

Special features include:

*Very strong aluminum beam type chassis.
*Front and rear ends of F1 models.
*Chain transmission
*Large Yankee fuel tank (34.5 oz)
*Tuned pipe
*Turn force servo
* Lexan and Abs bodies
* 640mm wheelbase
* 1/4 scale authorized models

Yankee, in my opinion, was ahead of its time with advanced features that are still used in large scale cars today! I honestly believe that one could sell these cars today without them looking like they were made in the 90's!! The bodies constructed were out of the norm with creations like the Viper and the GT40. Bodies were molded to perfection with no detail overlooked and still to this day have yet to be surpassed. Innovative features like the powerful F7 motor, Turn Force servo, 2 speed transmission and differential really made these cars shine. Yankee unquestionably has had a positive impact on the history of 1/4 scale and for that I salute them.